Xbox one plus games
Xbox one plus games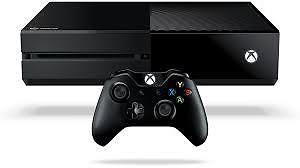 I'm selling my xbox one with one controller and battlefield 1...also has digital copies of nhl 17, rory mcilroy, and star wars battlefront...
Samsung galaxy s7 trade for xbox one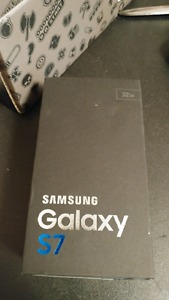 For xbox one plus games...looking to trade samsung galaxy s7 locked with bell, will work with virgin...
Xbox one and games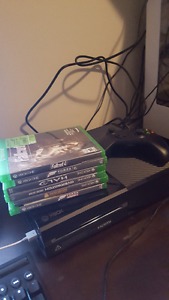 Selling my xbox one and games, bought it not even 2 years ago but hardly ever used, comes with following games: fallout 4 forza motorsport 6 halo: the master chief collection guitar hero live forza horizon...
1tb xbox one with games and headset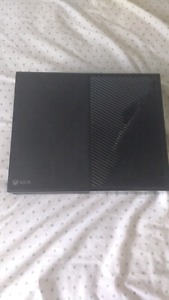 Selling my xbox one with games and headset and turtle beach headset...comes with all original boxes and manuals, it is in mint condition, controller was never dropped comes with charging cord and some...
Xbox one and games

Selling xbox one with games email or text if interested...
Xbox one & ps4 games
xbox one & ps4 games $15 each or 2/$25 can meet in pictou...
Looking to trade ps4 plus games for xbox one

Want to trade my ps4 plus all my games and 2 controllers for an xbox one, with games (especially any forza games) or an xbox one s without games...
Trade my xbox one for ps4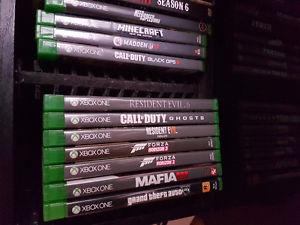 Looking to trade my 500 gig xbox one plus 12 games and one controller for a ps4 plus games...call me at of you have a trade...
Xbox one/360 games for trade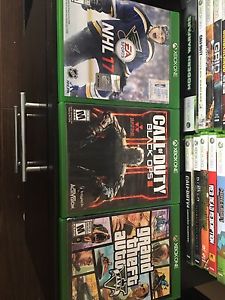 I have 34 xbox 360 games that never get played because i just bought an xbox one, i also have 3 xbox one games that i don't play that came with the xbox so i'm hoping to trade these for more xbox one games...
Xbox one trade games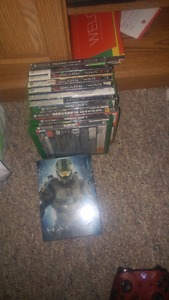 I have xbox one games to trade and 360 games...other games aswell message me i answer quick...farcry 4, gears 4, mkxl all dlcs, halo 3/reach and 4 (4 is hard case collector) red dead xbox one version mine...
Trade xbox one and games for nintendo switch

Looking to trade my xbox one day one edition with camera, two controllers and 10 games for a nintendo switch and games...
Xbox one w/ games

xbox one works perfectly fine it's 500gb, comes with 6 games also mind craft,rechargeable battery pack, a mic, a controller & 6 more months of gold...price is firm! if ad is still up, xbox is still for...
Xbox 360 plus games and gift card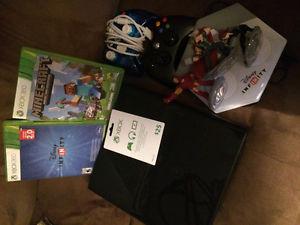 xbox 360 plus extra controller plus disney infinity and mine craft and $25 dollar gift card...
Backwards compatible xbox one/360 games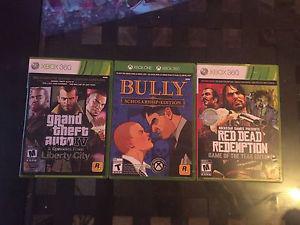 Rockstar xbox 360 games that also work on xbox one grand theft auto 4 with all dlc $15 read dead redemption with all dlc $15 bully scholarship edition $10 all for $30...
Xbox one with 11 games and 1tb hard drive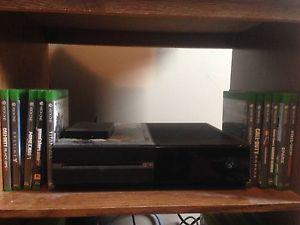 Im selling my 500gb xbox one, 11 games, a 1tb external hard drive and 2 controllers...xbox is in good working conditions, however it has some stickers covering up residue from previous owner...
Xbox one, 7 games, 1 movie, 2 controllers

2 controllers with rechargable packs, one battlefield edition and one black...xbox one 1 tb battlefield1 edition console, battlefield1 early enlister deluxe edition, gears of war 1-4 & judgment, forza...
Xbox one with games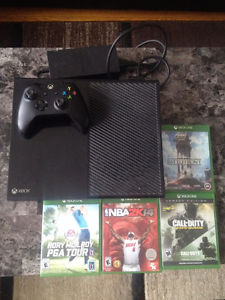 Selling my xbox one with 3 disc games and some downloaded...comes with one remote...everything works...
1 tb xbox one with games 350 with games 300 without. neg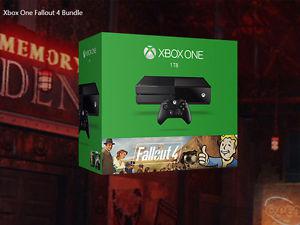 I have a lightly used 1tb xbox one fallout for bundle with two controllers, just cause 3 day one edition, fallout 4, black ops three, theif (on console), rainbow 6 siege (on console), and the escapest(on...
Xbox one + games/accessories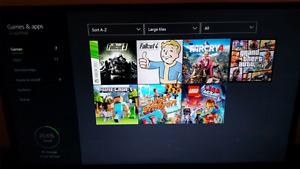 1tb xbox one, all the cords, one controller + rechargeable battery, 7 games and a wireless keyboard...works great, i just don't use it enough...
Xbox one with games bundle

Wanting to sell my almost brand new xbox one with 1 working/perfect condition controller and over 10 digitally downloaded games to get your gaming started...in mint condition and everything works perfectly...
Xbox one with games & controller

Selling 500gb xbox one with a controller and 5 games doom 3, halo 5, thief, 7days to die...
Xbox one games for sale

xbox one 2 games for sale good condition posting for a friend $60 for both or best offer the elder scrolls/the evil within...
Xbox one four games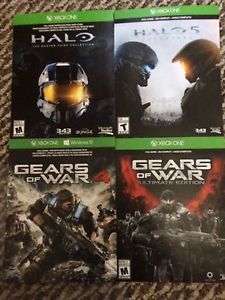 4 xbox one games for sale...ca: gears halo halo master chief - gears ultimate...all brand new game downloads retail prices from amazon...
Wanted: 500gb xbox one, 3 games, recharge kit, headset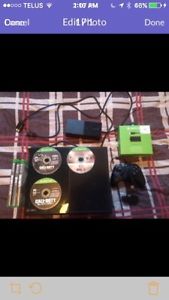 Fully working xbox one 500gb + a controller with 3 games a recharge kit for the controller and headset adapter...contact me by message or call...
Xbox one + games + 2 controllers

xbox one in a very good shape + battlefield 1 and 4 + fallout 4 + about 50 games dematerialized...2 controllers and hdmi cable...
Wanted: xbox one + games

I am selling my xbox one as i have changed to a ps4...i am selling the console, 2 controllers, about 7-8 games and a turtle beach headset...for pictures just email me...the price is negotiable...
Xbox 360 and xbox one video games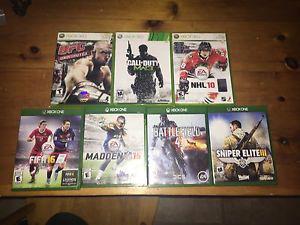 xbox 360 nhl call of duty- $5 ufc undisputed xbox one madden fifa sniper elite iii- $20 battlefield 4- $10...
Xbox one 6 games two controllers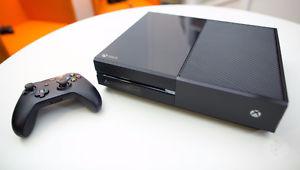 xbox one practically brand new i got it a few months ago and ended up getting a ps4 so no point in having it sit around! please email or call if interested! games: minecraft darksouls 3 call of duty black...
Xbox one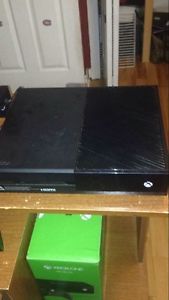 xbox one 83 games message me for all games i would like $400 obo text i am not shipping it so dont bother asking lol...
Xbox one with games

xbox one perfect condition with a few games $250...
Did not find what you're looking for? Try again