Xbox one and games
Xbox one and games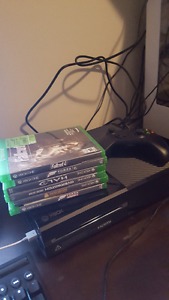 Selling my xbox one and games, bought it not even 2 years ago but hardly ever used, comes with following games: fallout 4 forza motorsport 6 halo: the master chief collection guitar hero live forza horizon...
Xbox one and games

Selling xbox one with games email or text if interested...
Trade xbox one and games for nintendo switch

Looking to trade my xbox one day one edition with camera, two controllers and 10 games for a nintendo switch and games...
1tb xbox one with games and headset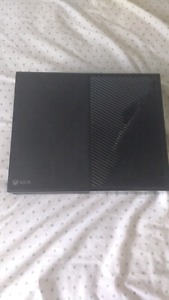 Selling my xbox one with games and headset and turtle beach headset...comes with all original boxes and manuals, it is in mint condition, controller was never dropped comes with charging cord and some...
Xbox one & ps4 games
xbox one & ps4 games $15 each or 2/$25 can meet in pictou...
Xbox 360 and games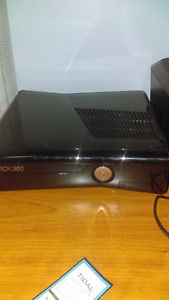 xbox 360 and games...$ purchased in toronto as a rebuilt system from one of those video game stores in the mall...5 minutes and realized we have no time...maybe used it for 2...
Xbox one and games

500gb xbox one comes with a controller, hdmi, and power chat headset...i'll also through in madden obo text or email...comes with nba 2k16, rainbow siege, and dying light...
Xbox one and xbox 360s / trade with good phone

The xbox one doesn't have adaptor...i have a xbox one and a xbox 360s 250 go for sale...250$ for both or trade with good phone only text please...
Xbox one and kinect

xbox one and kinect...like brand new used couple times...
Selling xbox one and 32inch tv together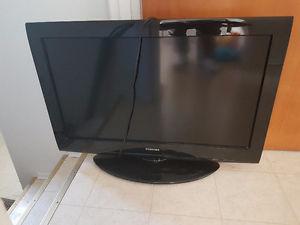 Selling xbox one and 32 inch tv together both like new both were hardly used comes with two controllers make a an offer...
Xbox one and kinect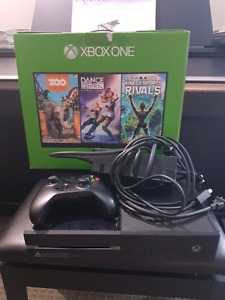 500gb xbox one and kinect for sale....
Wanted: looking for xbox one and nhl 17

Looking for xbox one and nhl 17...
Xbox one/360 games for trade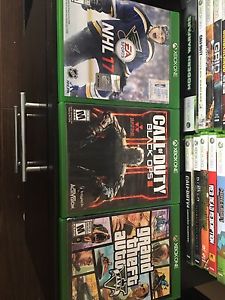 I have 34 xbox 360 games that never get played because i just bought an xbox one, i also have 3 xbox one games that i don't play that came with the xbox so i'm hoping to trade these for more xbox one games...
Xbox one, controllers included, games separate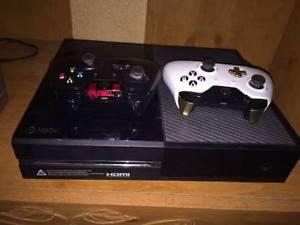 Selling my xbox one, two controllers and some games...$125 for just the xbox and controllers, games can be sold separately at $10 each or $200 for the xbox, controllers and games! selling because i got...
Looking to trade ps4 plus games for xbox one

Want to trade my ps4 plus all my games and 2 controllers for an xbox one, with games (especially any forza games) or an xbox one s without games...
Xbox one games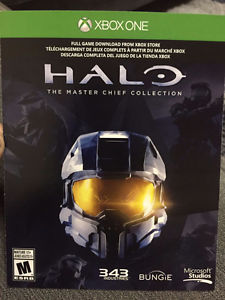 xbox one games halo- the master chief collection (full game) halo 5- guardians (full game) gears of war- ultimate edition (full game) gears of war 4 for xbox one and windows 10 (full game) download all...
Xbox one trade games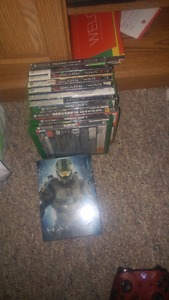 I have xbox one games to trade and 360 games...other games aswell message me i answer quick...farcry 4, gears 4, mkxl all dlcs, halo 3/reach and 4 (4 is hard case collector) red dead xbox one version mine...
Xbox one and many awesome games!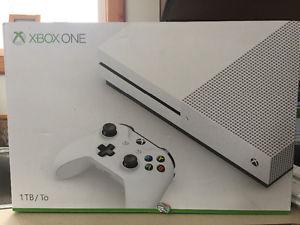 xbox one - 1tb, 4k video streaming, plays some 360 games...trade in value of games at eb approx...games: battlefield 1, bioshock the collection, nhl 17, mafia 3, halo 5, star wars battlefront, guitar hero...
!!!buy/trade!!! xbox one (first gen) for ps4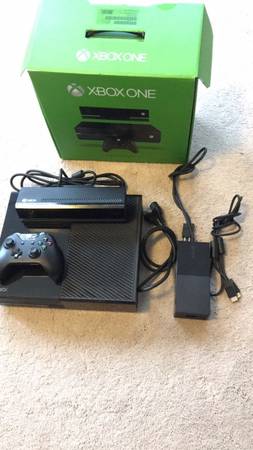 The account has games like pubg etc...qr code link to this post !!!buy/trade!!! (price is negotiable) i have a generation 1 xbox one and i am looking for any kind of ps4 (2controllers and 5 games minimum...
Selling xbox one games/ trade for n64 games

I bought an xbox one and i was looking to trade the games that i got with it...i would like cash but i am also willing to trade for nintendo 64 games...i also have a digital download for gears of war and...
Xbox one, 7 games, 1 movie, 2 controllers

2 controllers with rechargable packs, one battlefield edition and one black...xbox one 1 tb battlefield1 edition console, battlefield1 early enlister deluxe edition, gears of war 1-4 & judgment, forza...
Xbox one 500gb w/controller & 5 games

Bought an xbox one and ps4 at same time about 5 months ago, realized i only really play the ps4 so am looking to sell xbox...games include fallout 4, nhl '16, elder scrolls gold edition, quantum break...
Wii and xbox one and 360 games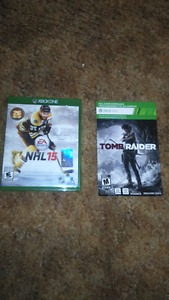 xbox 360 game- tomb raider, downloadable copy, $5 xbox one game- nhl15, not used, $10 wii games- variety of games, each $5, all together $50 if interested or wanting to ask question you can contact me...
Xbox one with 11 games and 1tb hard drive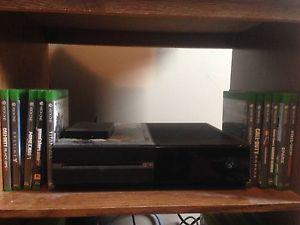 Im selling my 500gb xbox one, 11 games, a 1tb external hard drive and 2 controllers...xbox is in good working conditions, however it has some stickers covering up residue from previous owner...
Xbox one with 6 games (3month old)

I'm selling my xbox one and the 6 games (rainbow six siege, the withcer 3 wild hunt, skyrim, dragon age inquisition, halo master chief collection, 7 days to die) and one controller + cover for 450$ obo...
Xbox one

Selling xbox one and 2 games and one controller games: forza horizon 2 and 3...
Xbox one and ps4 games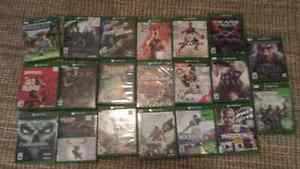 Playstation 4 and xbox one games all in mint condition $ each make me an offer if you want multiple games call or text...
Xbox 360 and games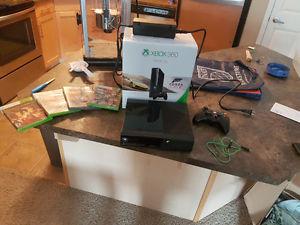 Brand new xbox gb, only used for a couple weeks and ended up buying an xbox one...also comes with headset cord for xbox live and wireless controller...have four games with it, borderlands, borderlands...
Xbox one and 360 games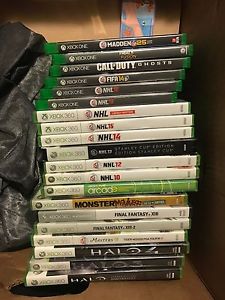 games for sale 1 for 5$ for 360 or 3 for 10$ and 15$ for 1 for the xbox one games...
Xbox one w/ games

xbox one works perfectly fine it's 500gb, comes with 6 games also mind craft,rechargeable battery pack, a mic, a controller & 6 more months of gold...price is firm! if ad is still up, xbox is still for...
Did not find what you're looking for? Try again