Honda hs needs nothing just fully serviced
Honda hs needs nothing just fully serviced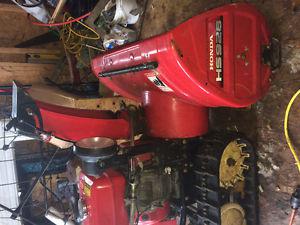 All new bearings in tracks new plug oil everything adjusted needs nothing have manuel extra plug and sheer bolts best deal on here...
ford f450, diesel 6.7, 4wd flat deck, 98k

Only 98 km, needs nothing just fully serviced with all new filters and fluids...company downsizing so we're selling some gear up for sale is our ford f diesel, automatic, 4 wd, 12' deck...
honda hs 9/28 snowblower excellent shape and serviced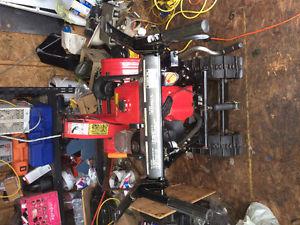 needs nothing everything works...
Wanted: wanted honda hs hydro design snowblower as is or for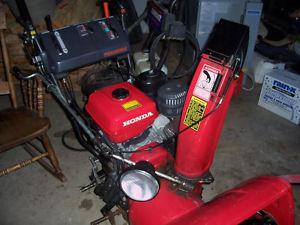 Looking for a honda hs 624, hs724, hs 828, hs928 or hs snowblower as is or for parts with or with out engine running or not what do you have for sale that fits these units...
Honda hs snowblower

honda hs has been used very little hydrostatic track drive...starts on the first pull,stored in heated garage...
Honda hs snowblower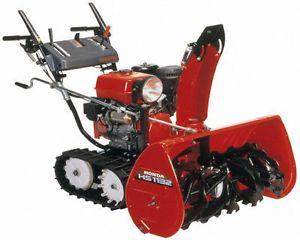 Honda hs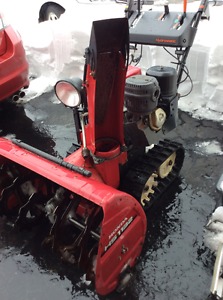 honda hs snowblower, 11 hp, on tracks, approx...6 years old, excellent working order, shoots snow up to 56 feet, asking: $...
Used honda vtx for sale in michigan u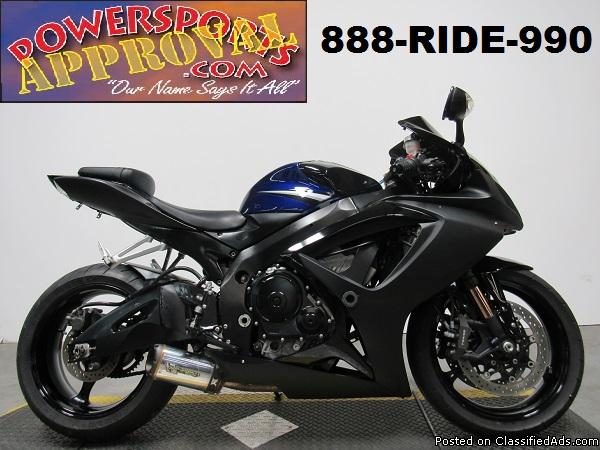 Bike runs strong, needs nothing...used honda vtx for sale for only $! just serviced at a factory authorized honda dealership, all fluids changed and ready for the road...great bike for only $!...
honda fit

Selling my honda fit...recently serviced and professionally detailed...just had brand new brakes installed...just inspected with brand new mvi good until april...the vehicle has kms with 5-speed manual...
Practically new honda hs9/28 serviced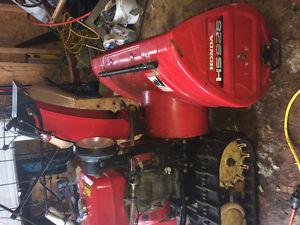 serviced needs nothing no rust no issues throw feet...
Honda hs80 snow-blower/24"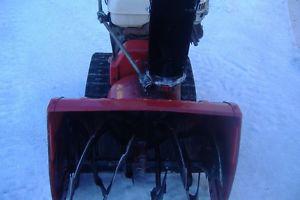 This honda blower has been fully serviced...runs like a honda should...new belts, new friction wheel and transmission serviced...starts first pull...pick-up in riverview or can deliver...
honda clone with tracks!! great shape!!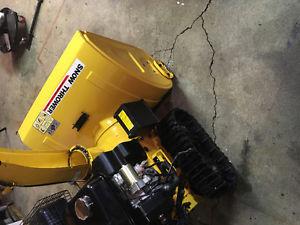 It's a clone of a honda...reason for selling is purchased a honda...check out the video of same blower just mine is newer...hp snowblower with tracks...throws the snow excellent...no lowballers please...
Like new mtd 30 inch, 357cc, fully serviced snowblower

Shed stored, and serviced each year...only selling because i inherited a 9 hp honda snowblower...recently serviced for upcoming winter (new belt, plugs, oil and greased)...fantastic condition...
Honda hs elec/pull start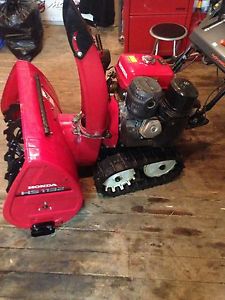 Ready to go serviced...belts,bearings,shoes,cables changed...
Honda hs snowblower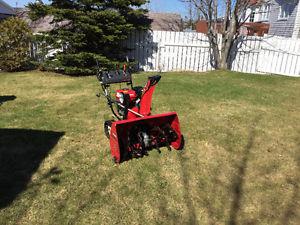 serviced yearly excellent condition stored in heated shed...
honda accord sdn lx

A+ auto centre just arrived to inventory is this beautiful family, fun to drive sedan! car will be sold inspected and fully serviced! car will receive a complete detail inside and out! please call craig...
honda xr650l

Bike runs perfect and needs nothing...honda xr650l this bike is basically showroom condition, it just had an oil + oil filter change...the emissions has been deleted and the carb has been re jetted so...
Honda snowblower hs 520a

Excellent condition, honda hs 520a for sale...clearing width 20"...throwing distance of 26 feet...
Wants sold. first ono takes it!! honda hs 8/28!!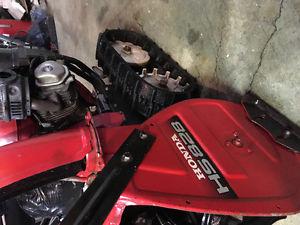 hs 8/28 with hydrostatic transmission...starts first pull like a normal honda...snow on the way sunday!!...throws snow great...first or close to it takes it...pickup only!! won't last long...
Honda hs724 snowblower excelent condition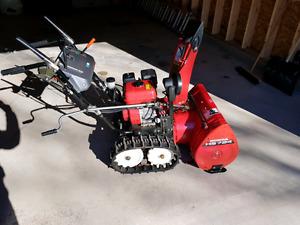 Have just put new honda bearings in the auger and works like new...the blower is great shape and it has just been serviced for next year...i have a 7hp 24in cut honda hs724 snowblower with a hydraustatic...
honda civic 4cyl 1.8l lx - $ (kleowna)

This does not need anything just buy and drive, just got serviced yesterday june 17th...selling my honda civic 4cyl 1...8l lx due to upgrading to suv...great car, served on time and most millage on from...
Hs 622

honda hs 622 in great shape with impeller kit...start and pull, apx 10 years old...cover, manual,tool kit, elect...
Honda snow blower 9 28 electric start and remote shoot.

Excellent condition just got serviced at dealer...for sale a honda snow blower 9 28 electric start and remote shoot...when they made them tough...about 8 years old but still like new...
Honda hs 5.5hp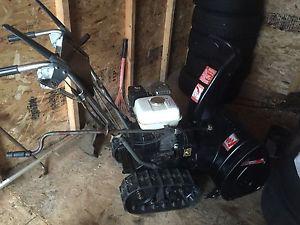 I just don't use it and it's a shame to have it sitting...works excellent, all brand new belts...
Almost brand new craftsman 13 hp fully serviced

Power steering hand warmers elec and pull start just serviced text...
Honda hs724 snowblower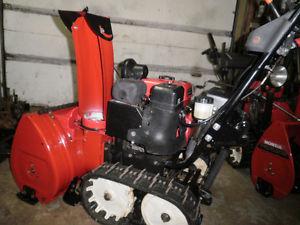 Machine needs nothing but snow...honda hs724 snow blower...machine has electric start and power chute, approx 9-10 years old, has 1 new impeller bearing, 2 new auger bearings, 3 new transmission bearings...
Honda xr70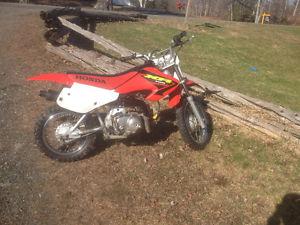 Works awesome and needs nothing...i have an honda xr70 for sale...great starter bike...
honda cr85r - - - with papers--- $

honda cr85r for sale...price is slightly negotiable...bike is perfect besides a few minor scratches on the fenders here and there, but no breaks or cracks at all...bikes in real good shape and works perfect...
Quick sale!! honda snowblower. wants gone today!!!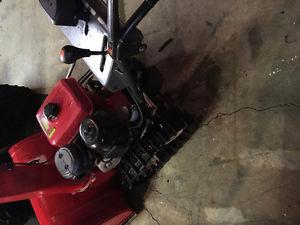 Selling my honda hs 8/28 snowblower...still throws snow with ease...hydrostatic transmission...call for more details...in good shape and working order for the year...
Pfaff creative vision sewing and embroidery machine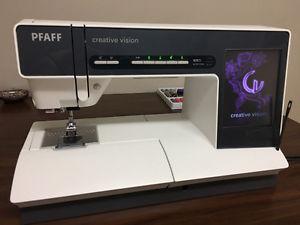 Was just fully serviced...has very very low hours on it, i just don't have the time anymore...machine was over $ when new...selling my pfaff creative vision sewing and embroidery machine...
Did not find what you're looking for? Try again