Dog urgently needs a home
Dog urgently needs a home

At the moment my wife is living with her 92 year old frail mother with the dog while we despertly search for a new home for her...we do not what to put her down as she seems healthy and loves being around...
Chihuahua, male, needs a forever friend.

He needs a home with no other dogs...peedy is a very sweet and loving dog...peepy needs a human that can give him lots of time and love...leave a message at or...white, black & tan, 6lb male...
Needs a home

She needs a home asap!...black female pit-bull needs a home...needs a home where she will get a lot of attention & owner with patience...has a white triangle a over her nose, and white stomach with black...
Loving kittens needs a home

I have 7 playfully lovely kittens that needs a home asap...
Pup needs a home

Black female chihuahua pup needs a home  ...
Chihuahua needs a home asap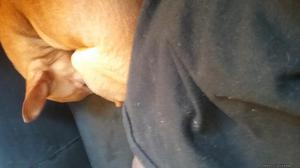 Female brown small had shots wormed house broke im moving so she needs a home fast shes 7 or 8 yrs old great with kids and other animals loves to snuggle very sweet please text -- or email...
Best dog ever needs a forever home!

Rocky is so loving he love everyone and loves attention! he is a half weener dog and half begal...my dog rocky is an awesome dog! great with kids (i have 5, youngest is 7mo) great with other dogs! he has...
2-yr old male chihuahua needs a home

Male 2-year old chihuahua needs a forever home... did i say he's a sweetheart?  excellent lap dog... he's very good around people - even children!  not a "yapper" but is a wonderful guard dog...
Dog needs good home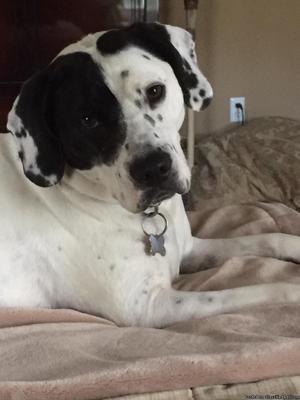 mila is a beautiful four-year-old dalmation mix who needs a home where there is love and room to run...i don't want to give her up but feel she would be happier in a home where she can get more...
German shepherd dog 3 months old needs new home.

Hello, it is with deep sadness that we need a new home for our 3 month old gsd - he is a male thick coat and needs a home where his new family have the time he needs to play with and train him, as he...
Adorable mixed breed needs a home

Wayne is a shepard mixed dog weighing 40pounds...he has been an amazing dog, but due to change in work and twins on the way he is in need of a home that will be able to give him time and attention...
Dog free to good home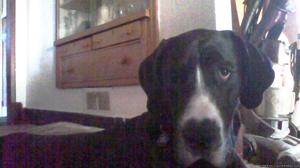 He needs a home that has a fenced in yard and a family that has children and love dogs...he is a loving and kind dog but he is all puppy...he likes other dogs but not cats at this time...
Maltese needs a home!

Sweet, affectionate 11 year old maltese needs a good, loving home asap... he is diabetic and needs insulin injections... please help be a hero to this sweet dog! ... very good with people, other animals...
German shepard needs good home

She really is a good dog we had baby and baby is allergic she needs a home with lots of love she adapts easy...she needs lots of room to run if possible...her name is sadie i do have pictures plz ask i...
Loving dog free to good home

Navi is a sweet, loving and affectionate dog that needs a good home to love her...she is great with kids and loves to play...i am moving out of state and can't take her with me    ...
Beautiful puppy 8 months needs new home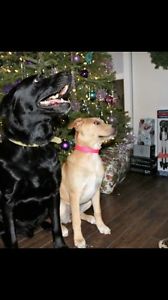 We just don't have the time that she needs from us unfortunately its breaking our hearts to give her up but she needs a home with more attention...she's an awesome dog, very loving...
Searching for a dog

My number, if you know a dog that needs a home is -- my name is tara...i am looking for a young medium size dog to love...i live in mission b...i hike and garden and have a fully fenced backyard...
Dusty needs caring home

He is indoor dog...he loves being around other dogs, needs a home where someone is home most of the time,, or atleast one or two other dogs live there...call me for further info,,, my name is patricia ...
Handsome luka needs a home

Luka would do great in a home where he could be the only dog...i would like $100 for him but am willing to negotiate for the right home...he's an energetic and gorgeous boy! we recently just got luka out...
Older chihuahua needs a home.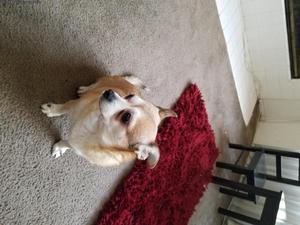 Older dog free to good home...neutered and great with people...small shi-chi mix...just likes to sleep all day...
Husky needs a home

needs a patient experience owner...will require vet reference and home visit...kitty is a pure breed husky, she is very skittish and needs to be in a home with no animals or children...
Female pekinese dog free to a home

Free to a good home...black white pekinese female dog...please call me my name is kaulua 1...
Puppy needs loving home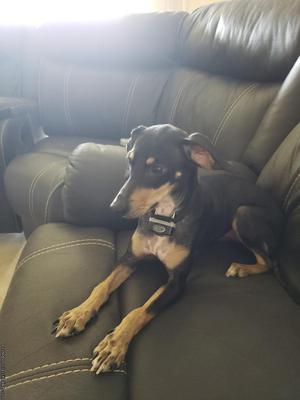 He needs a home that can give him the attention he deserves...cage, food and collar will be included...he is potty, crate trained and is great on a leach...if interested, please email me and tell me a...
Free chihuahua. 8 years old. needs a home with a child.

Caring, loving, chihuahua female 8 years old needs a good home with children...
3 months old yorkshire terrier needs a home

Male - female  - 10 weeks old  tri color that needs a loving home...3 months old, potty trained, energetic, great for a family setting...akc registered  - pure bred with german bloodlines  - up to...
Cat needs a home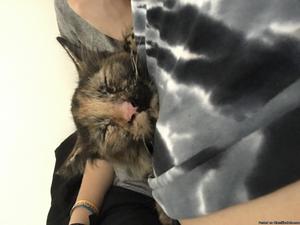 Very sweet cuddly cat needs a good home...isn't declawed has all her shots...
Bella needs a home

Female pug mix needs new home...loves people and gets along with other dogs and cats...
6 mo. puppy needs a home asap

Sid is the last one of 5 puppies and i really need to get him into a home...he is fully potty trained and listens really well...he loves other animals as well as kids and would make a great christmas present...
Need a home

Idaho, sandpoint black & white neutered manx needs a home...up to date on shots & does not spray!...
Bobby needs a home

I can no longer have pets so i'm looking for a home for the only boy in the litter and the mom...serious inquiries only please!...the mother is 2 years old...i have one 8 week old kitten left! i adopted...
Did not find what you're looking for? Try again