Brindle mix needs good home
Brindle mix needs good home

6 yr old brindle mix needs good home...  very lovable!  please contact jerry...  preferably big backyard and time for attention...
1kitten left needs good home asap!

He needs good home !! i can't keep him and really don't want to take him to pound...he is solid gray with beautiful green eyes...i have one kitten left...he is 8 weeks old and litter box trained...
Irish terrier mix needs new home

Our young irish terrier "ellie" needs to find a good home...her kennel would be going with her to her new home...she loves being outdoors, she is also house trained and kennel trained...
Dog needs good home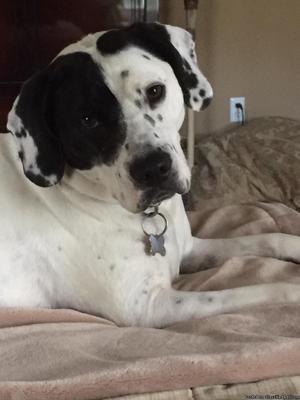 mila is a beautiful four-year-old dalmation mix who needs a home where there is love and room to run...i don't want to give her up but feel she would be happier in a home where she can get more...
Free rotwillerboxer mix 11 months old needs good home plz

Free to good home rotwiler boxer 11 months old needs room to run plz call...
Lab mix needs good home

Need to re home our black lab...please email for details...he is a little over a year old...updated on puppy shots...hasn't been fixed yet...
Hound mix to good home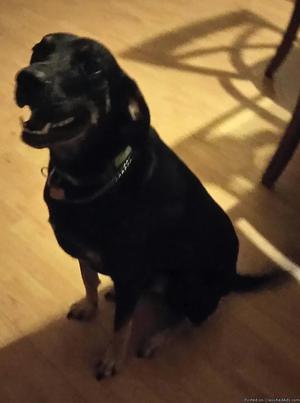 Hound mix male 4 years old all shots up to date fixed microchiped housebroken crate trained rosco has a crate if u want it to good with other dogs kids not sure about cats and other pets he likes to chase...
Bella needs a home

Female pug mix needs new home...loves people and gets along with other dogs and cats...
German shepard needs good home

She really is a good dog we had baby and baby is allergic she needs a home with lots of love she adapts easy...she needs lots of room to run if possible...she is about 6 years old she has good commands...
Good dog needs good home

Free to a good home...not good with livestock...she needs a family with time and space to love her...we believe she is a german shorthair pointer cross...please call rachel --or text...
Beautiful kitty needs good home

I have a beautiful grey calico kitty that needs a good home...i'm only asking the rehoming fee to ensure she goes to a great home...she is cool and cuddly and she likes kids and other cats...
Found dog needs good home

Not nutered sweet dog my niece found him needs a good home i already have 3 dogs can't keep him...
Free cat that needs good home

I am looking for a free housbroken, playfull, likes to be petted cat that needs a good home...
Free puppies to good home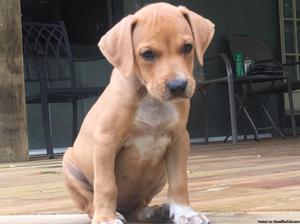 Free 8 1/2 week lab and hound mix to good home, have been dewormed every 2 weeks and given flea prevention meds...
Freed dog to good home

Found sweet dog after home invasion only one left of his family needs good home give him for free ...
Free cat to good home

5 year old russian blue needs good home likes to meow for attention be pet likes high places good with one maybe two other cats affectionate and sweet any questions ask me my name is monica my number is...
Cecci excellent dog needs good home.

 only good home please, we love her deeply but can not keep her due to a move...cecci is 9 yr old female, bowman vets has all records...very lazy, very loveable...blind in one eye...
Very affectionate dog friendly cat needs good home

Landlord up and decided i couldnt have a cats after having her for six years, need to find her a good home...give me a call or text if your interested...very affectionate and very dog friendly with laid...
Free to good home

 young golden lab needs good home good tempered super friendly call gary at...
Found dog,needs good home.

Small male dog, approx 3 yrs old free to good home...
9 month old mixed breed needs good home

good dog need good home... she is 9 months old and well trained...  would like to find a family with a house and yard... she has all her shot and is dewormed but not fixed...
Puppy needs good home (new castle, pa)

I have 1 puppy in need of a good home! half pittbull, quarter boxer, quarter german shepard...
Choclate tabby kittens to a good home

Tabby kitten needs good home...    will need to be domesticated but has beautiful chocolate colors...  it is 3 months old...
Free husky to good home

3 year old neutered male husky needs good home...housebroken, loves people and dogs, walks well on leash if interested please call...moving - can't keep...
Gorgeous 3 month old pitty, needs good home asking for .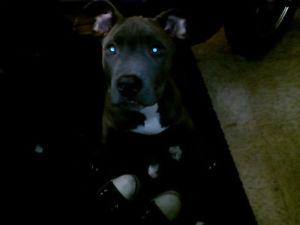 3 month pittbull needed to go to a good home call me...
Shepherd mix in need of a good home

Bodhi is shepherd mix looking for a new home...we will only consider someone who will give bodhi a good home...he is really good with kids and other dogs...bodhi needs a fenced in yard and someone who...
Cutie puppy looking for a good home!

This girl is a pug mix and is ready for a good home that loves animals...  she needs to stay inside and will let you know when she needs to potty...she would like to have a home with a yard so she can...
Bridle chihuahua needs a home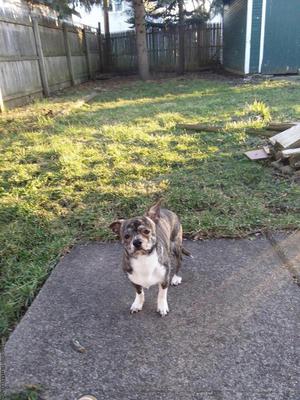 A year in half brindle chihuaha free to a good home...loves people and good with young children...i will give you all his treats a bag of dog his toys and brand new collar and leash...
Sweet natured german shepherd mix needing a loving home!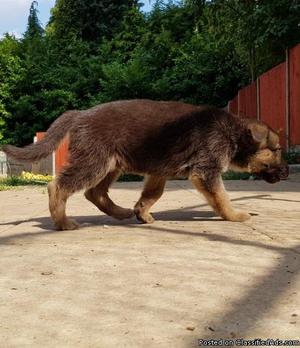 Gentle cuddle bug german shepherd mix needs a home...he has lots of energy, so, a family with many outdoor activities would be ideal! good with other dogs and loves humans! up to date on all shots...
Did not find what you're looking for? Try again